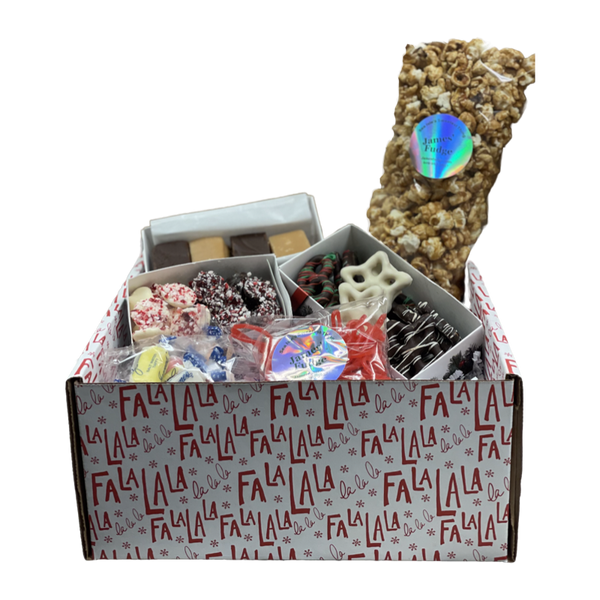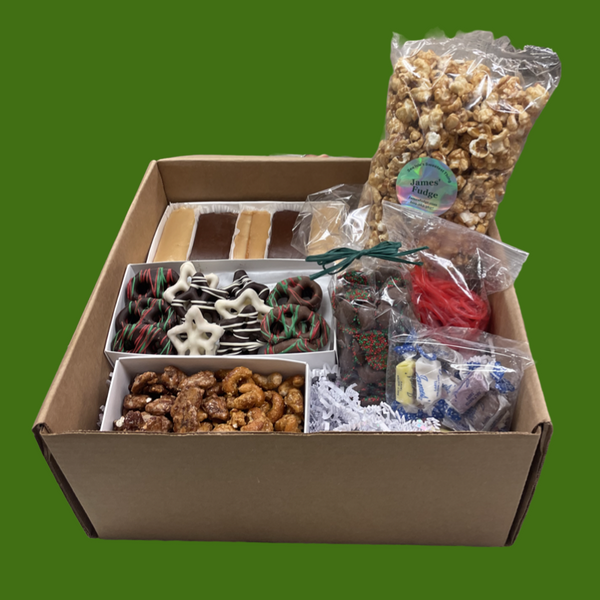 Our Holiday boxes are filled with a selection of homemade fudge, caramel corn, holiday chocolate covered mini pretzels, holiday peppermint non-pariels, gummies and taffy! We offer a medium and large size box. The large size box will also include larger quantities and our mixed toffee nuts.
 Shipping will be a flat
 rate of $10.00 per box. The last day for orders will be December 15th. Will will offer a pick up day at the store on December 16th only from 11am-2pm.